Skip to content
COVID-19 Update - Contact your local store for current store hours. Learn More
Help Your Business Move with MICHELIN
Michelin specializes in tires across industries ranging from agriculture to construction. Every tire, whether transporting people or freight, is held to consistent standards of quality and performance. Through ongoing innovation and research, Michelin works to improve traction performance, fuel efficiency, durability, and soil protection to achieve greater cost efficiency for your operation no matter where you drive.
Medium Radial Truck Tires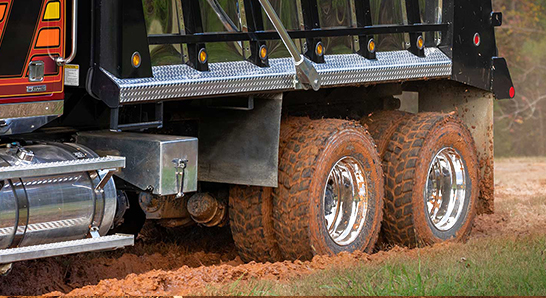 The MICHELIN® X® WORKS D Tire
The drive tire that WORKS, no matter the terrain, the MICHELIN® X® WORKS D tire is optimized for wear in mixed and aggressive applications. Experience exceptional traction and toughness with the MICHELIN X WORKS D tire.
Built tough with chip- and cut-resistant compound for heavy-duty work
Shock, impact, and road hazard protection, plus 4 steel belts in the summit for enhanced durability and puncture resistance
Extra sidewall and shoulder protection
Teardrop sipes in tire open as they wear for additional traction, giving the tire superior grip when new and old
Alternating bridging and full-tread-depth lateral groove tread patterns provide optimum balance between stability from bridging for increased wear and improved rubber-to-void ratio for maximum traction.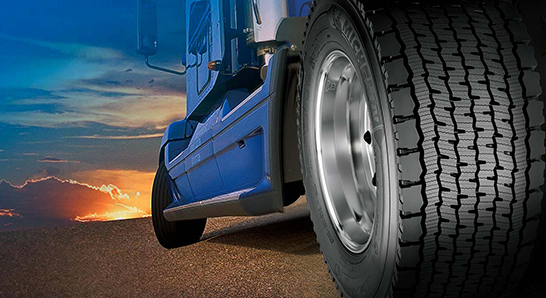 SmartWay® verified, the industry-leading New Generation Wide Base Single MICHELIN® X One® tire is designed to improve your bottom line. Since 2000, this family of tires have saved millions of liters of fuel, enabled millions of tons of added freight and greatly reduced the number of pressure checks and rotations.
Saves fuel and increases payloads to improve bottom line.
Reduced overall width (sidewall to sidewall) and wider track improve stability.
Tested under rapid air loss conditions on tractor trailers and concrete mixers for extensive vehicle handling/stability
Designed with the same loaded radius as current duals
Retreadable through MICHELIN® Retread Technologies for "like-new" tread designs and compounds to help maintain second-life performance