Address
505 Moose Street, Moosomin, SK, S0G 3N0
Hours
Tuesday
8:00 AM - 5:00 PM
Wednesday
8:00 AM - 5:00 PM
Thursday
8:00 AM - 5:00 PM
Saturday
8:00 AM - 12:00 PM
Financing Options* Available: Apply Now!

3 Months, No Payment, No Interest. Make your purchase and enjoy flexible terms and affordable payments. Get on the road today and pay later! Learn More
*Pay360 is powered by easyfinancial and ICICI Bank Canada. Conditions apply, financing available at participating locations only, on approved credit, see in store for details.
Services at This Location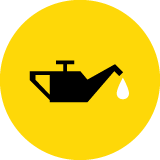 Oil Change / Lubrication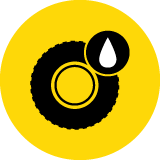 Brakes
Steering & Suspension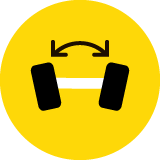 Alignment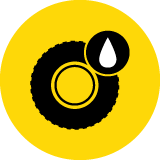 Out of Province Inspection
Car, SUV, Light Trucks
Car Accessories
Alignment
Car Battery
Brakes
Climate Control
Cooling System
Diesel Service
Drive Train
Electrical Service
On Board Computer Diagnostics
Exhaust
Vehicle Inspection
Oil Change / Lubrication
Out of Province Inspection
Shocks & Struts
Steering & Suspension
24 Hour Roadside Service
Custom Wheels
Roadside Service
Wheel / Rim & Hardware Service
Shuttle Service
Fleet Inspection
Commercial Truck
Roadside Service
Retread Tires
Wheel / Rim & Hardware Service
24 Hour Roadside Service
Rims & Hold Down Parts
Additional Services
Ballast Service
Ballast Service Road Side
Changeover to Duals / Triples Service
Construction & Industrial
Farm & Agriculture
Firestone Certified Dealer – Farm
Home & Recreation
Large RV (2000 kg +)
Onsite Service – Farm/Agriculture
Small RV (- de 2000 kg)
Utility Trailer
About This Store
Since 1991 OK Tire Moosomin has been operating as a well-established and well-respected tire and automotive business in Moosomin. Alex and the staff at OK Tire Moosomin not only have an extensive background in tires, but also maintain a strong focus on vehicle maintenance and repairs.

Alex's daughter Chelsey, a Journeyman Automotive Technician, oversees and performs all types of automotive services and repairs at their facility, including Out of Province Inspections. OK Tire Moosomin is proud to carry a multi-brand tire selection and having the right tires on hand for everything from PLTs, Recreational Vehicles, Trailers, Commercial Trucks and AG Tires.

OK Tire Moosomin provides fleet maintenance and repair services to companies that include SaskPower, TransGas, Banister Pipelines and U-Haul. These companies put their trust in OK Tire Moosomin to service and maintain their Fleet Vehicles effectively to ensure they can serve the communities that they support.

OK Tire Moosomin and their staff of tire technicians not only serve the local Moosomin area, but also the farming and commercial sectors with their mobile tire repair unit and are capable of completing tire repairs or replacements on all Commercial Fleets by providing 24-Hour Roadside Service to keep fleet customers rolling down the highways and in the fields.