Address
4809 - 44th Avenue, Stettler, AB, T0C 2L0
Hours
Tuesday
7:30 AM - 6:00 PM
Wednesday
7:30 AM - 6:00 PM
Thursday
7:30 AM - 6:00 PM
Saturday
8:00 AM - 1:00 PM
Financing Options* Available: Apply Now!

3 Months, No Payment, No Interest. Make your purchase and enjoy flexible terms and affordable payments. Get on the road today and pay later! Learn More
*Pay360 is powered by easyfinancial and ICICI Bank Canada. Conditions apply, financing available at participating locations only, on approved credit, see in store for details.
Services at This Location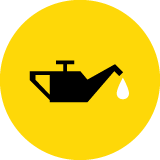 Oil Change / Lubrication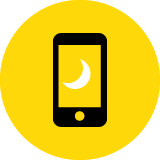 24 Hour Roadside Service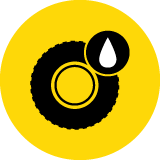 Brakes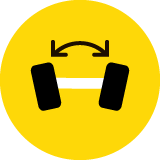 Alignment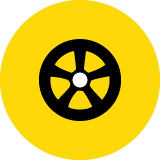 Custom Wheels
Car, SUV, Light Trucks
Car Accessories
Alignment
Car Battery
Brakes
Climate Control
Cooling System
Drive Train
Electrical Service
Emissions Test
On Board Computer Diagnostics
Exhaust
Vehicle Inspection
Oil Change / Lubrication
Shocks & Struts
Steering & Suspension
Custom Wheels
Wheel / Rim & Hardware Service
Shuttle Service
Commercial Truck
Retread Tires
24 Hour Roadside Service
Fleet Inspection
Additional Services
Construction & Industrial
Farm & Agriculture
Home & Recreation
Small RV (- de 2000 kg)
Utility Trailer
About This Store
Owners Jade Bainbridge and Jim Anderson each bring over 20 years of automotive industry experience to their new store. With top of the line equipment in a brand new building, this location provides a wide range of tire and wheel packages, in addition to automotive service.Look for OK Tire in the community - OK Tire & Auto Service in Stettler are proud sponsors of the community hockey, baseball and lacrosse teams. 24 Hour Roadside assistance available. Call 403-742-1559. We are proud to be supporting a number of community events in the coming months!