Address
Highway 11, Val Rita, ON, P0L 2G0
Hours
Tuesday
7:00 AM - 5:00 PM
Wednesday
7:00 AM - 5:00 PM
Thursday
7:00 AM - 5:00 PM
Saturday
8:00 AM - 12:00 PM
Financing Options* Available: Apply Now!

3 Months, No Payment, No Interest. Make your purchase and enjoy flexible terms and affordable payments. Get on the road today and pay later! Learn More
*Pay360 is powered by easyfinancial and ICICI Bank Canada. Conditions apply, financing available at participating locations only, on approved credit, see in store for details.
Services at This Location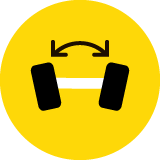 Alignment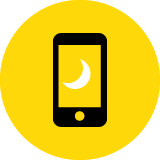 24 Hour Roadside Service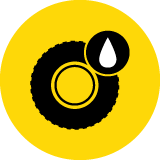 Brakes
Large RV (2000 kg +)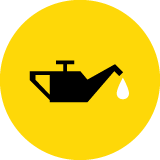 Oil Change / Lubrication
Car, SUV, Light Trucks
Car Accessories
Alignment
Car Battery
Brakes
Climate Control
Cooling System
Diesel Service
Drive Train
Electrical Service
On Board Computer Diagnostics
Exhaust
Vehicle Inspection
Oil Change / Lubrication
Shocks & Struts
Steering & Suspension
Custom Wheels
Wheel / Rim & Hardware Service
Additional Services
Changeover to Duals / Triples Service
Construction & Industrial
Farm & Agriculture
Firestone Certified Dealer – Farm
Flat Protection/ Foam Fill
Forestry
Home & Recreation
Large RV (2000 kg +)
Mining
Onsite Service – Farm/Agriculture
Onsite Service - Forestry
Onsite Service - Mining
Section Repair
Section Repairs OTR
Service Trucks with Boom
Small RV (- de 2000 kg)
Utility Trailer
About This Store
Our mission is to provide each customer the highest quality, honest and affordable auto service and tires that their car, truck and SUV needs. Our licenced Automotive Service Technicians, and Truck and Coach Technician can diagnose and repair, wearing parts on all makes and models of vehicles and we are a certified MTO inspection station. We also deal with Bridgestone National Account and ARI customers. The business continues to offer 24 hour emergency towing and mobile tire and repair services, mainly to truck fleets , forestry and the mining industry.The Murray family has been in business in Val Rita since 1974 and with OK Tire since 1994 now Rejean Murray and Justin Murray are managing this second generation business. Great customer service has been the key to our success. Our reputation has been built one satisfied customer at a time for over 40 years. Awarded OK Tire Store of the Year - Central Region in 1998 and National Store of the Year 2002. We look forward to helping you with your automotive maintenance, service and tire needs to keep your car, truck , SUV , truck fleet, forestry and mining in safe working order.Give us a call today or stop by and we would be happy to service your needs.