Address
5218 - 50th Avenue, Vegreville, AB, T9C 1M4
Hours
Tuesday
8:00 AM - 5:00 PM
Wednesday
8:00 AM - 5:00 PM
Thursday
8:00 AM - 5:00 PM
Saturday
8:00 AM - 12:00 PM
Financing Options* Available: Apply Now!

3 Months, No Payment, No Interest. Make your purchase and enjoy flexible terms and affordable payments. Get on the road today and pay later! Learn More
*Pay360 is powered by easyfinancial and ICICI Bank Canada. Conditions apply, financing available at participating locations only, on approved credit, see in store for details.
Services at This Location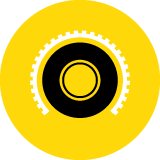 Retread Tires
Wheel / Rim & Hardware Service
Utility Trailer
Car, SUV, Light Trucks
Custom Wheels
Wheel / Rim & Hardware Service
Commercial Truck
Roadside Service
Retread Tires
Wheel / Rim & Hardware Service
Fleet Inspection
Rims & Hold Down Parts
Additional Services
Construction & Industrial
Farm & Agriculture
Home & Recreation
Ballast Service
Ballast Service Road Side
Small RV (- de 2000 kg)
Utility Trailer
Changeover to Duals / Triples Service
About This Store
Top of the line customer service is guaranteed at OK Tire Vegreville. Providing a wide variety of tire treads, sizes and brands, we will have the right tire for your vehicle and driving needs. This location provides commercial and agricultural tires as well.